"Désert bus de l'espoir" à l'école « 42 » de Paris
Projet : Meta Mountain Meta Mountain made to the school 42, for the national event "Desert Bus...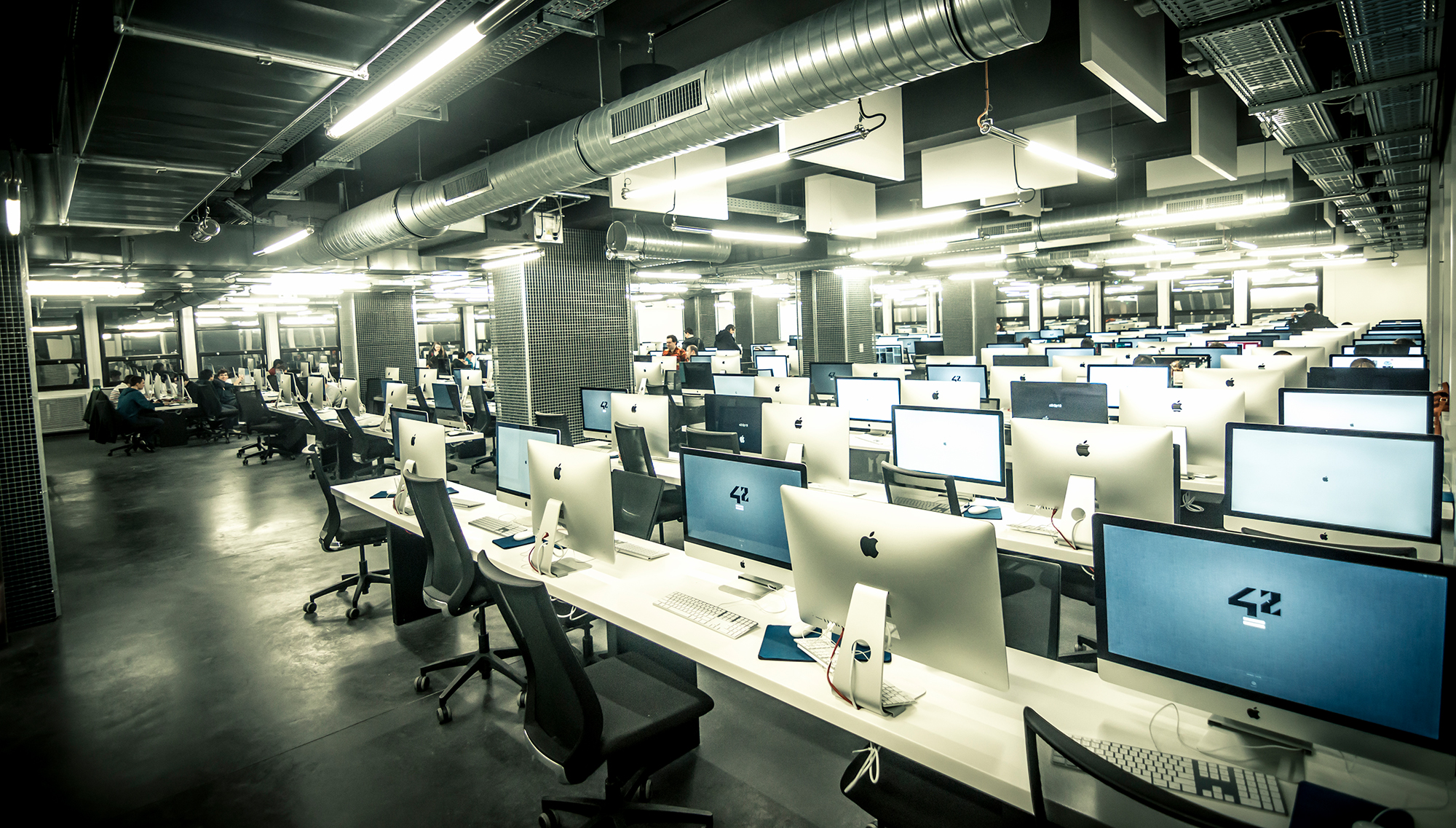 Meta Mountain made to the school 42, for the national event "Desert Bus de l'espoir" a special event in wich dozens of personalities and players play for 3 days non-stop for the good cause on "Desert Bus", the game considered as the most bad of the world. All the money go to the "SECOURS POPULAIRE FRANÇAIS" (FRENCH POPULAR HELP). This year was special, because it was the first time that peoples was making games for this event. Peoples who sent money for this cause, had got the right to download and play to those games that we made, before everyone else.
Like almost every jams it started a friday, I was there for the first time at 42. This school is really special, not only by his Industrial architecture but also by his method of teaching. The students are pushed to learn by themself, helping each others to solve all kind of programming problems. Of course, some tests solo come sometimes to control the level of everyone.
"TO BE SURE TO SPEND LESS THAN 30 MINS IN MOST OF MY DRAWS"
It was in this particular context that started this jam. There I met Pierre Corbinais (Writer, journalist) and Armel Gibson (Programmer, designer), they already had an idea and they was looking for a artist, I was happy to help. Together we started to work, our organisation was really simple, I had to draw one illustration for each texts writed by Pierre Corbinais, when Armel Gibson was programming the UI, waiting our stories and assets.
I choiced to constraint myself with some rules to drive my design for two reasons, first, to be sure to spend less than 30 mins in most of my draws, and second, to have a unique style for this project. Thanks to my rules, I finished what I had to do (more than 30 illustrations) longtime before the end of the game jam. After that, I had never been so bored in a game jam… I really had nothing to do after the Saturday afternoon. So I started to speak with people, everybody knew Pierre Corbinais for his blog Oujvipo, everyone, except me. So I took a look, I was surprised by the quality of his articles and his games (mostly made in game jams). I really enjoyed his games "Candy's Crushes Saga" and "'Til Cows Tear us Apart", it gave me hope in our project "Meta Mountain".
Finaly this jam was over, we had a game clean but not really fun (far away from "Candy's Crushes Saga" and "'Til Cows Tear us Apart"), but I am really happy to have worked with Pierre Corbinais, for his work and his personality. And participated to this event in this atypical school.
Armel Gibson : Programmer/Graphic Designer, Pierre Corbinais (Pierrec) : Game Designer/Writer, DoX : Graphic Designer
Download and play game : armelgibson.itch.io/meta-mountain